What is digitalisation?
noun: digitalisation
adaptation of a system, process, etc. to be operated with the use of computers and the internet.




"digitalization allowed companies to sell goods without a physical presence"
Digitalisation is all about developing digital processes and changing workflows to improve manual systems - the process of moving to a digital business model. Lufthanza defined the process of digitalisation in three key steps - Strategic analysis, operationalising the digitalisation strategy and implementing the digitalisation strategy.
Digitalisation will touch all areas of a business operations including business functions such as Human Resources, marketing and operations. It also touches the entire business ecosystem including employees, vendors and customers. It will impact the culture of your business and transform the way it functions. So, getting the digitalisation process right, makes business sense.
Difference between digitization, digitalisation and digital transformation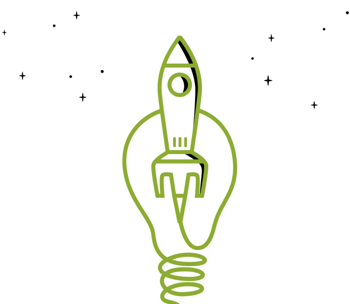 There are a number of terms that are sometimes interchangeable when it comes to taking your business from manual to digital. There are differences and it's important to understand what they are before you embark on any digital project.
Digitisation refers to the process of converting physical objects, such as paper forms, to digital format. Digitisation organises data into units of data called bits (see Globalsign's definition) Digitisation focuses on capturing and recording data digitally, whilst digitalisation optimises manual workflows and processes.
Digital transformation uses knowledge on digital technologies to integrate into all areas of a business and create positive change. Globalsign summarises the differences brilliantly when it says "While not a linear process, digitization and digitalization serve as the path towards digital transformation."
Common mistakes
Business processes have often been in existence for a very long time and will have been the backbone of an organisation. If a business is successful, there's often resistance to change. But businesses must be adaptable to their external environment and to their customer needs. We've summarised some common mistakes below so that you can prepare sufficiently when approaching a digitalisation project.
Lack of preparation leading to internal resistance
With any change in business direction comes the importance of auditing needs and ensuring you are fully prepared for the changes. Given digitalisation touches so many parts of a business, you will need to brief your team to ensure they are on board and therefore willing to get involved.
Set yourself achievable goals. Look at digitalisation of one area of your business first, once this is up and running move onto another complementary part of the business. If you make a decision to digitalise your entire business from the outset, you're likely to fail!
As you scale your business with manual processes and the company culture of these becomes more ingrained, you will struggle to make change. Delaying the process often makes it harder in the long run.
Lack of vision and leadership
Clear direction in a change-making project is crucial. Without leadership and understanding where you want and need to get to, you will flounder. Identify an ambassador for your digitalisation project that will drive change.
Ignoring data manipulation
Data can be subject to misinterpretation and manipulation. Make sure you and your team are aware of this and take into consideration the integrity of your data.

Conclusion
Digitalisation is a stepping stone to digital transformation and will be part of the process that will take your business from manual and human driven to, potentially, digital and automated. Before you take on a digitalisation project take a step back and consider your business processes. Are there some processes that are painful because of the amount of time they take? Are you losing money or stock because something is done inaccurately by using a manual process? Identify your priority processes and start digitalising from there.
For more tips on how to empower your team to drive a digitalisation project forward, read our blog on how to make employees more efficient in a digital world.