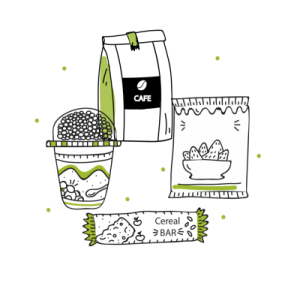 Industry: Sales and distribution

Company: HN LTDA, official distributor of Nestle Chile

Products: Confectionery products

Number of employees: 95

Number of Kizeo Forms users in the company: 30

Mobile devices used for daily work: HUAWEI P20 LITE

Need: Digitalize the job follow-ups at the point of sale.

Solution: Application for supervision at the point of sale. Mobile forms for performing inspections and reporting.
For this project, we interviewed the general manager of HN LTDA, Hector Nuñez, who shared with us his experience with Kizeo Forms and how it was before and after the implementation of Kizeo Forms in this Chilean sales and distribution company. One of the remarkable outcomes experienced at the organization was the optimization of the point of sale supervision. He also explains how employees took advantage of this cloud solution to collect data and generate reports.
The

company
Hector Nuñez: HNLTDA was founded in 2006. I previously worked for Coca Cola, until I saw an ad in the newspaper of the city of Puerto Montt, Chile, and seized the opportunity to become an official distributor of Nestlé Chile. I applied and succeeded in obtaining the official distribution of Nestlé's dry confectionery products.
The

necessity improve point-of-sale monitoring, rapid implementation and seamless support
Hector Nuñez: We decided to replace paper with digital after a visit from a sales agent. He offered us the Kizeo Forms application with various form templates, ready to use. We immediately identified a great opportunity for our business: to improve the follow-up at the point of sale. In addition, we learned quite quickly and it was easy for us to administrate The implementation was done in only two days and we always had continuous support from the team at Kizeo.
"At first some workers preferred to continue with the paper, however, their same co-workers showed that it was much better to use Kizeo Forms. Today we do not use paper at all for the forms we have"
Use of Kizeo Forms: digitization of the delivery and reception of orders, as well as obtaining indicators for analysis
Hector Nuñez: Three years ago we integrated Kizeo Forms to our business. It has helped us to improve our company image among our clients. The most noticeable changes is the control it provides at the point of sale, as each salesperson knows that their supervisor is reviewing the work they do at these locations, as well as reporting directly to management, so this has helped field workers perform their jobs effectively. In addition, we obtain indicators that allow us to carry out analysis. Since the introduction of Kizeo Forms, the entire team has shown an interest in the tool by starting to use it on a daily basis and this can be observed by the increase in digital form records at the company.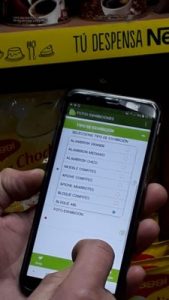 Supervisors save at least 2 hours per day using this mobile application for data capture, among other benefits. This is due to the automated reporting and information gathering processes with Kizeo Forms. We no longer have to go back to the office to enter the information collected on the field.
With Kizeo Forms
| | | | | |
| --- | --- | --- | --- | --- |
| | | | | |
| Monitor work at POS | Gather information | Obtain indicators for analysis | Generate Reports automatically | Supervise teams |
A successful collaboration with Kizeo Forms:
Electronic supervision
We have the "Electronic Supervision" form, which contains the complete list of our clients. In this way, our customers are supervised in the field by a worker, monitoring all the work done at the point of sale (5,000+), measuring the interests of the company for all these customers. Kizeo Forms allows us to quickly collect all the information we need through our field workers. This information allows us to make the right decisions each month to achieve our business objectives.