From version 6.6.1 onward, you can now, on your mobile and tablet:
Zoom in on an image:
Go to Features in the Image field and check the function allowing zoom. On the Back-office: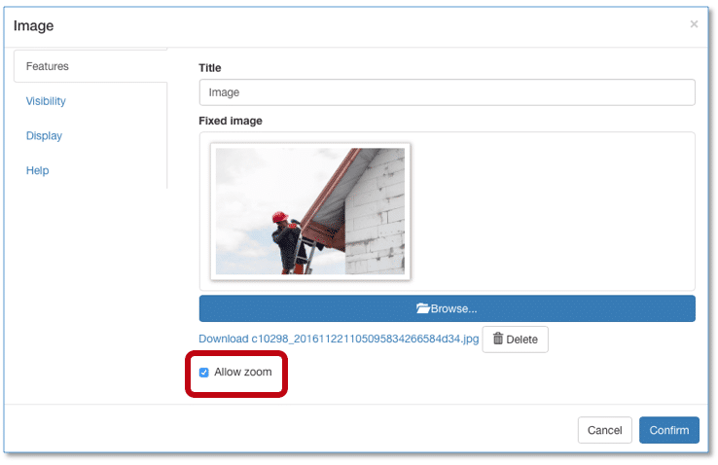 On the mobile device: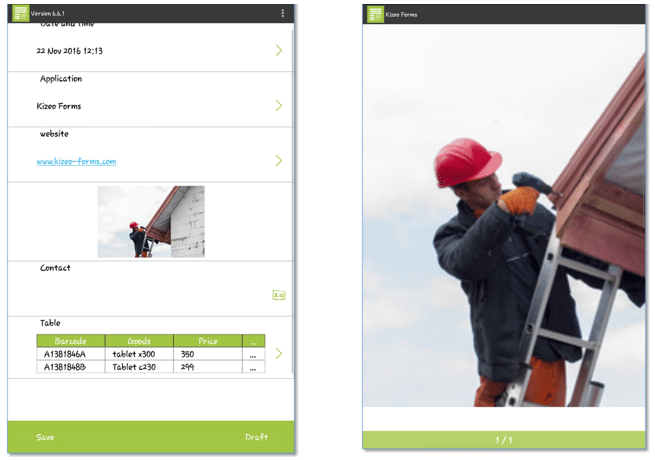 Display table on a list:
Display all line of a table into list in a third tab. This mode displays pictures instead of "yes" and "no".
On Android, it is possible to switch between pictures on a same field.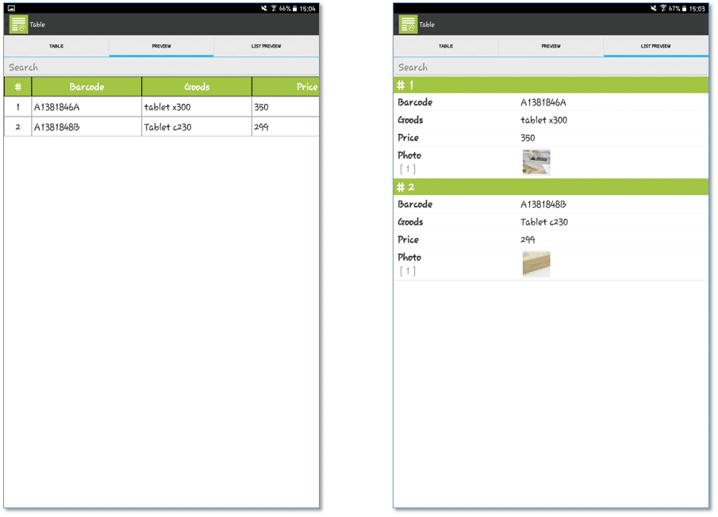 Use 20 user_ref and configure profile visibilities:
You have now 20 customizable user fields instead of 5. You can create them in the Configuration menu in the Application tab and use them in every User profile.
You can also unlock or hide fields based on the User profile with the visibility condition.
Choose the map view type and the zoom level for the map for the mobile:
In the back office, it is possible to choose the map view type and the zoom level for the map by default:
Zoom level: from 1 to 20. To have an idea, 1 displays the word map and 18 displays the corresponding street. By default, we will use the historical zoom level if no value is selected.
The map view type:you can choose between normal view, satellite view and hybrid view.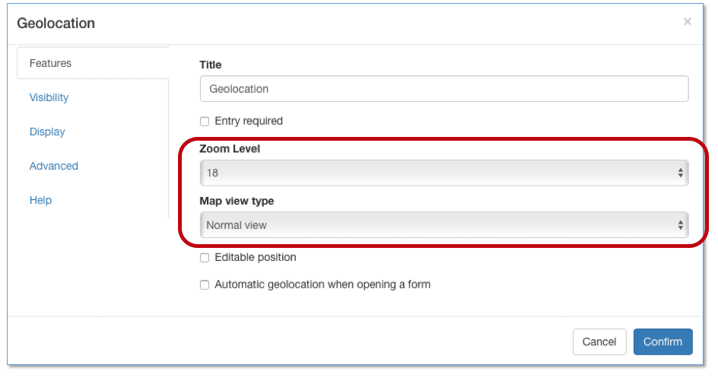 Create a clickable link:
When a calculation tool or reference field contain a link, you can now click on it to go to this website.
Do not hesitate to comment on this article! All your questions, comments and suggestions are most welcome!