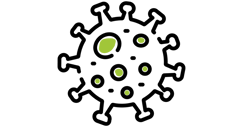 The current healthcare crisis is having a massive impact on our economy and is altering the way we work. To fight this situation and to stay ahead of the times, it is necessary to move towards a digital lifestyle. Businesses need to leverage the use of mobile devices to combat this situation.
A survey was conducted by DMEXCO on this subject. About 70% of executives in the DACH region said the pandemic was likely to accelerate the pace of their digital transformation.
Key mobile forms for the corona virus
Health screening: Make sure that all your employees have a health check to check for symptoms. Keep a daily record of the contact information, routine activities, temperature readings, etc. In case of infection, ensure contact tracing. It is the best way to limit the spread of coronavirus among your employees.
Site safety: Ensure accurate precaution and protection measures to improve government actions are in place. This involves PPE equipments, hand sanitisers, garbage bins and enter and exit directions are in place. Perform audits on a regular basis to ensure maximum site safety
Site access: Limiting access during the coronavirus Covid-19 pandemic is of prime importance. It is highly essential to reduce the number of people on the site. This ensures that is an appropriate distance between employees to avoid infection. The employees, clients or partners can demand access to the site directly from their mobile phones. The manager can approve or disapprove to limit the number of people on the site.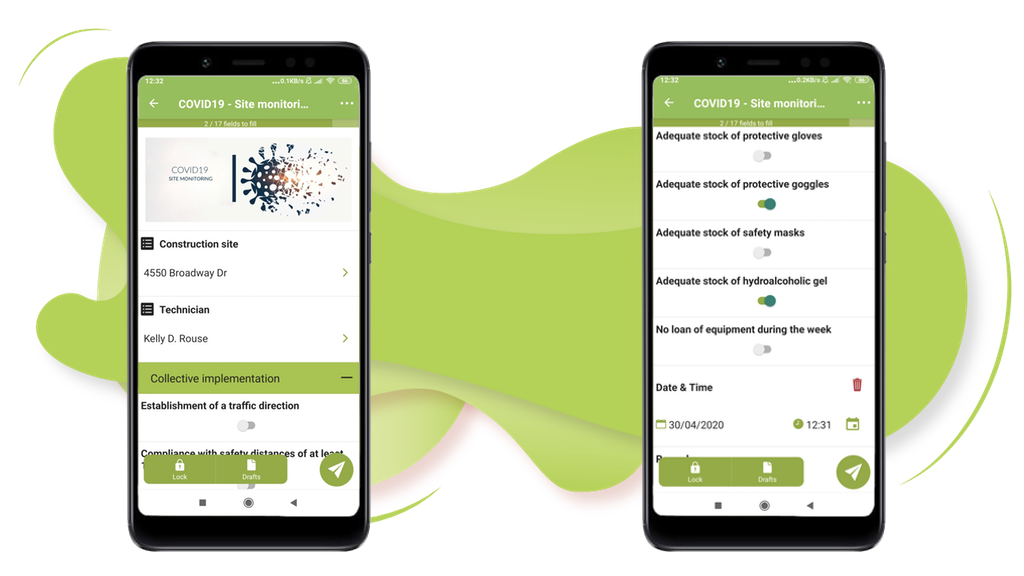 Key features:
Here are some key features to look for for mobile forms for the corona virus:
Checklist: Easily create and fill out your checklists from your mobile device or tablet. Ensure mobility during this trying times.
Signatures: Use the digital signatures to authorise and approve from a distance.
Visibility conditions: The visibility conditions can help you save a considerable amount of time. Ensure only the right form fields are visible to each user based on the form responses.
Pre-filled forms: Send pre-filled forms to your employees to help them accelerate the form filling process.
Offline function: Fill out your forms even without an internet connection. Once you are connected the data is automatically sent.
Real time transfer: Send or transfer information to the right person in real time Make sure only the smile is contagious during the pandemic. Thanks to Kizeo Forms, you can stay safe and stay mobile.