A lot of great changes occurred during these past few months to improve Kizeo Forms. New logo, new platform design and new video… Find out what you may have missed this quarter!
NEW PLATFORM DESIGN & NEW LOGO
On Tuesday September 12th, we introduced a brand new platform design and a new logo! Both now are a perfect match! They look bright and modern. We would love to hear your opinion about it. Tell us what you think!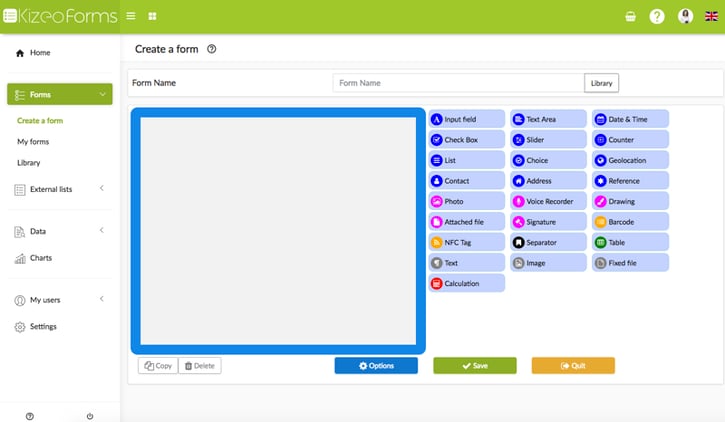 NEW FORM TEMPLATES
Three new templates are now available for download:
The Timesheet: Designed for HR representative and managers, this form allows you to keep track of your employees' hours by filling out this digital timesheet on your mobile device. It will calculate the total amount and send detailed reports. Plus, it is fully customizable!
The Customer Testimonial: We would love to hear your opinion! Tell us your story and your experience with Kizeo Forms through this new form template! Very quick to fill out, you can either use the text field or the voice option.
The Pest Control Checklist: A standard checklist to inspect restaurants that can be filled by pest control technicians in no time and from anywhere! Download it now and customize it!
VIDEO TIPS & TRICKS
You can now watch our Tips & Tricks! More visual, explicit and quick to watch, videos are the perfect material for Kizeo Forms users to learn how to use the App and the platform. The first edition is about the voice control option that you can use to fill out your digital forms. Have a look!