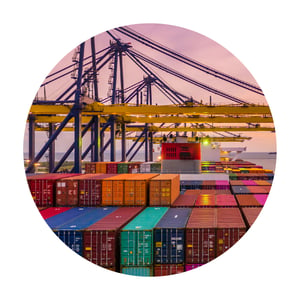 Port logistics has never been an easy job and with the accelerated increase in the volume of maritime traffic, we have experienced in the last two years. The need to improve processes such as containerised cargo inspection is also increasing.
Getting containers out of the port as quickly as possible is crucial to keep costs competitive and customers happy. But all customs checks have to be fulfilled and the condition of the cargo verified before trucks can be loaded.
Hiring more staff is not an option for everyone because of training time and human resource costs. Investments do need to be made, but to maximise their return, smart choices need to be made. This will help provide a return on investment in a short time.
Use digital checklists to inspect the containers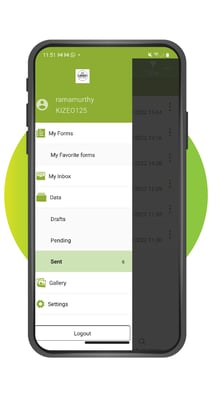 Digitalisation has already reached the ports. It can be seen in systems such as weigh-in-motion and electronic customs identification. But port companies have not yet finished taking advantage of the existing digital tools.
Maritime logistics software that allows port staff to inspect containers digitally will save them up to 15 hours a week of work. This allows them to handle a higher volume of containers. It will also improve the safety of each shipment while safeguarding the quality standards that customers expect.
Every step of the vessel loading and unloading inspection process can be digitised and carried out from a smartphone or tablet. These checklists should include:
Time of arrival/departure of the container
Photographs of container and cargo condition
Digital signature to validate the inspection
Confirmation of container inventory
You can easily carry out independent inspections for each cargo and verify the terms and conditions based on where it is coming from. This helps you ensure everything is in order throughout the supply chain.
Save even more time by setting up automated reports with each completed checklist that are instantly sent to all shippers who need to be informed.
Account for cargo damage backups
It is inevitable that damaged or defective cargo will be found during the inspection and should be carefully documented. Use automated reports to record the origin of the cargo defect, and the number of goods affected. Take photographs of any repaired, broken or opened boxes to include as a backup in reports.
This type of reporting avoids problems with payments, improves customer service and ensures the quality of service provided.
Kizeo Forms: use a digital tool that adapts to the way you work
There are many advantages of using an application to create digital checklists. It allows you to speed up the inspection of containers, improve workforce efficiency etc. However, when choosing one it is important to evaluate the customisation it provides.
The customisation goes beyond being able to replicate your company's visual identity in the app or reports. It means being able to replicate your work processes in a digital environment and not having to change the way you work in order to implement the tool.
This is possible with Kizeo Forms, a powerful tool and an industry leader for creating forms and checklists that adapt to your needs and are easy to use.