Improve organization and administration

The Aviation industry requires proper organization and control in order to deliver errorless experience. This requires several checklists and scheduling mechanisms to ensure that you dont miss out on important information. Filling this out on paper forms could result in several errors and are very difficult to comprehend.
Kizeo Forms can help you create, record and transmit data digitally. You can also include interesting features such as checkbox, provide choice elements, add signatures, attach documents and images, scan barcodes and so much more! Furthermore, you can also send programmed and customized emails and create and attach customized reports in your forms!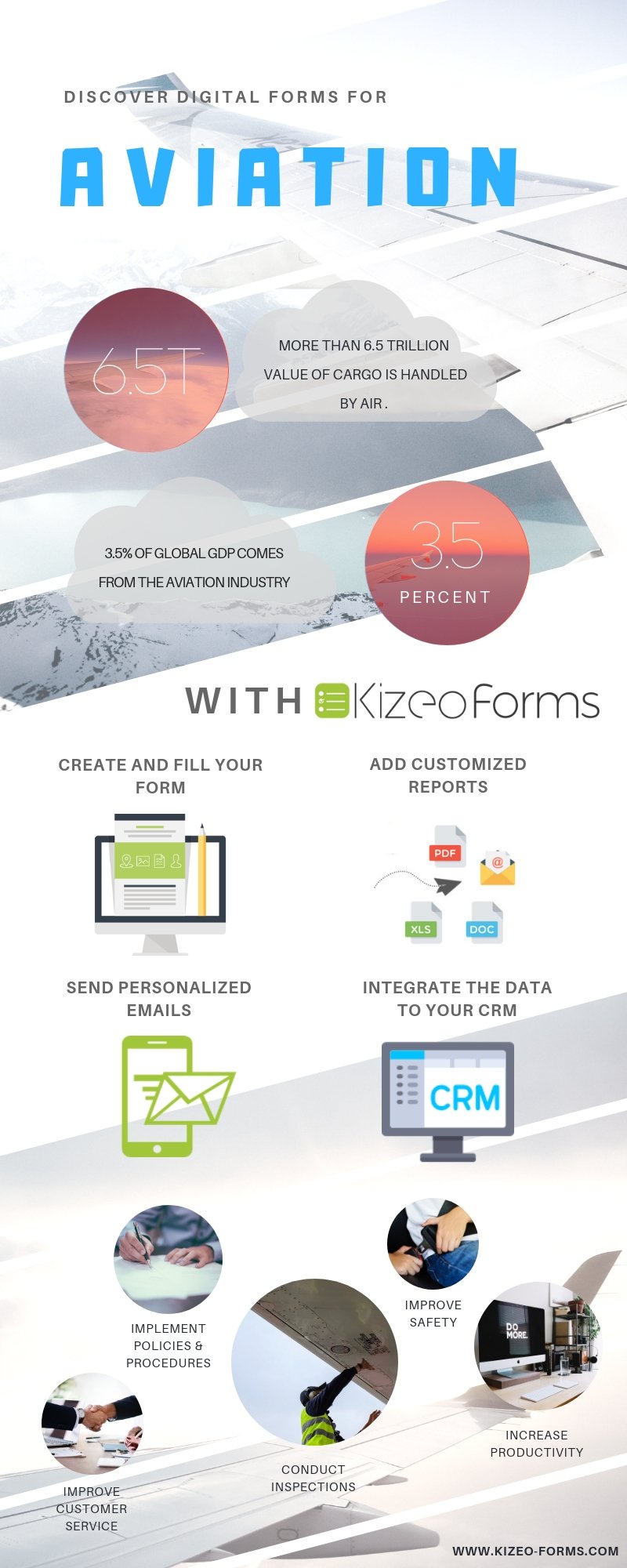 Where you can use Kizeo Forms:
Flight maintenance: Use the app to check flight parts are okay, create checklists, add pictures and use the drawing element to highlight areas, add signatures and several other elements in your forms. Perform preventative and proactive maintenance checks!

Policies and procedures: Create and fill out policy forms from the your mobile device. Ensure that there is no violation and send programmed mails to the desired teams.

Warehouse and Inventory: Ensure proper tracking of baggage and goods. Add barcodes and NFC tags to track from start to finish. You can also use referential and hierarchical lists to segregate/arrange your data.

Concierge: Manage your customer preferences and billing, share real time information between your front desk and line operations.

Administrative processes: manage invoices, create employee timesheets and record and analyze customer data for sales.
You can use the Kizeo Forms to create any type of digital forms. Its applications are limitless!
Increase efficiency and manage several factors in the aviation industry using the Kizeo Forms application! Save time and money, ensure data security and go paperless!