🔎 Optimize Pest Control Inspections
Pest Control involves a lot of administrative work such as filling up inspection forms, checking inventory, creating and sending out invoices, performing a risk assessment and so much more! Pest Control requires proper organization and follow up procedures and therefore includes the use of several checklists. Paper forms are difficult to read because of illegible hand writing and smudges. Furthermore, the inspector could miss out valuable information. Digital Forms can help in overcoming these issues and digitize the pest control inspections. You can also use elements such as adding a geolocation, including barcodes, adding digital signatures, checkboxes and so much more!
📲 Digitize the Pest Control process with Kizeo Forms!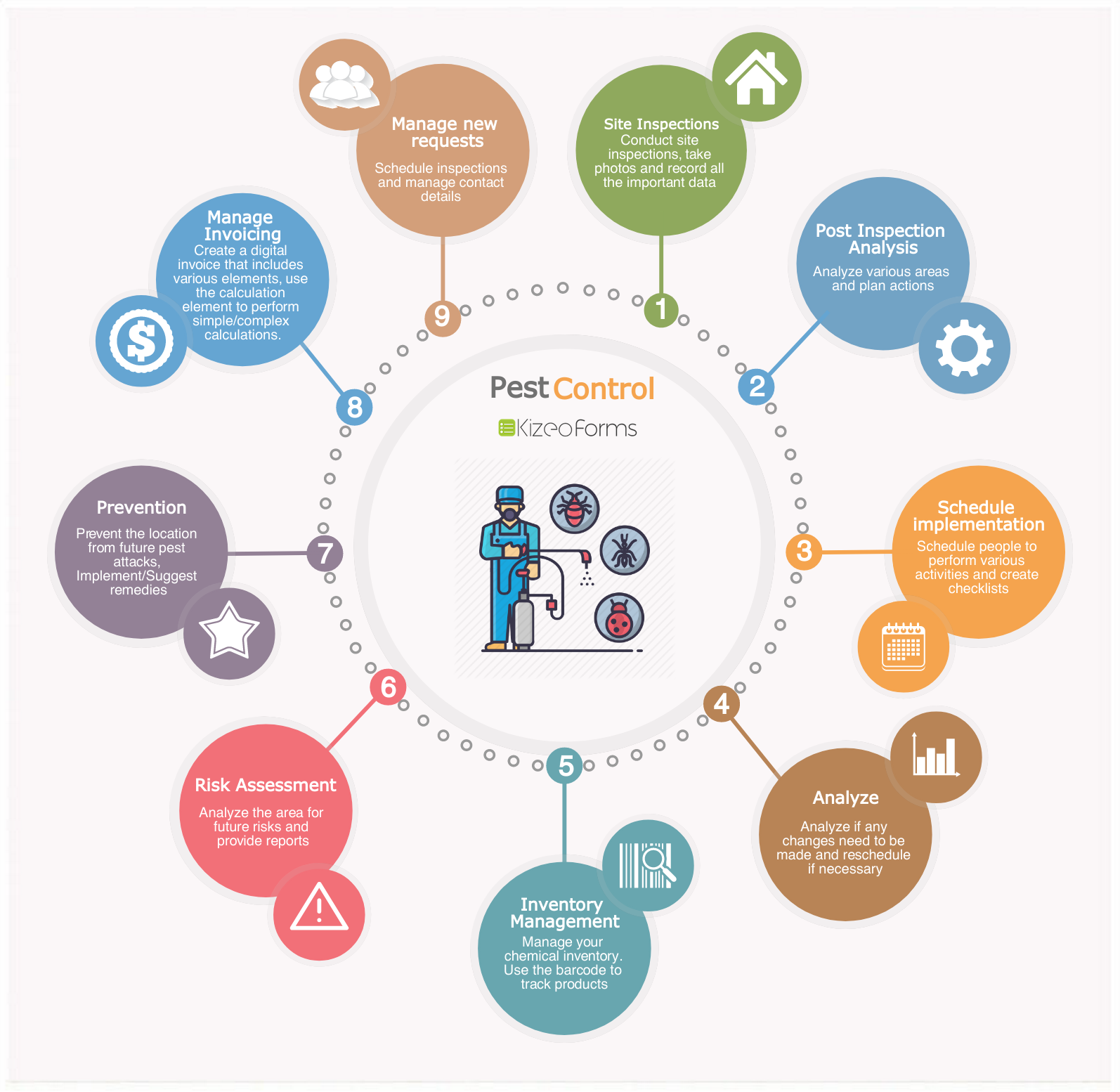 📩 Create and send personalized reports
You can easily create and attach a personalized report to your form. once the form is saved an email can be automatically sent to the respective department with the personalized report and other attachments. You can use the Kizeo Forms app to easily add the geolocation of the inspection site, add signatures after completing the inspection checklist, provide a rating using the slider element and furthermore, you can also fill out the form without an internet connection. Once you are re-connected, the data is automatically saved.
Kizeo Forms is a flexible application. You can easily drag and drop elements into your form and design the form to meet your needs. You can optimize every aspect of pest control from inspections to inventory to invoicing. Use the pre-made pest-control checklist available on the Kizeo Forms library or create a form to suit your business needs!
Increase efficiency, improve data security and save time with the Kizeo Forms application!