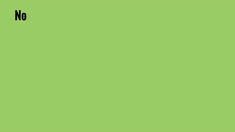 Non-Profit Organizations have to deal with tons of paperwork on a daily basis such as volunteer application forms, event sign-ups, donor registrations, expense reports, surveys and more! Using paper forms results in high time consumption, no data security, difficulty in understanding hand-written information, loss or theft and a lot of other problems.
Digital Forms is the ideal solution to over-come these issues. The Kizeo Forms application has several features such as geo-location tagging, ability to collect information in the offline mode, attach photos, send personalized emails and more!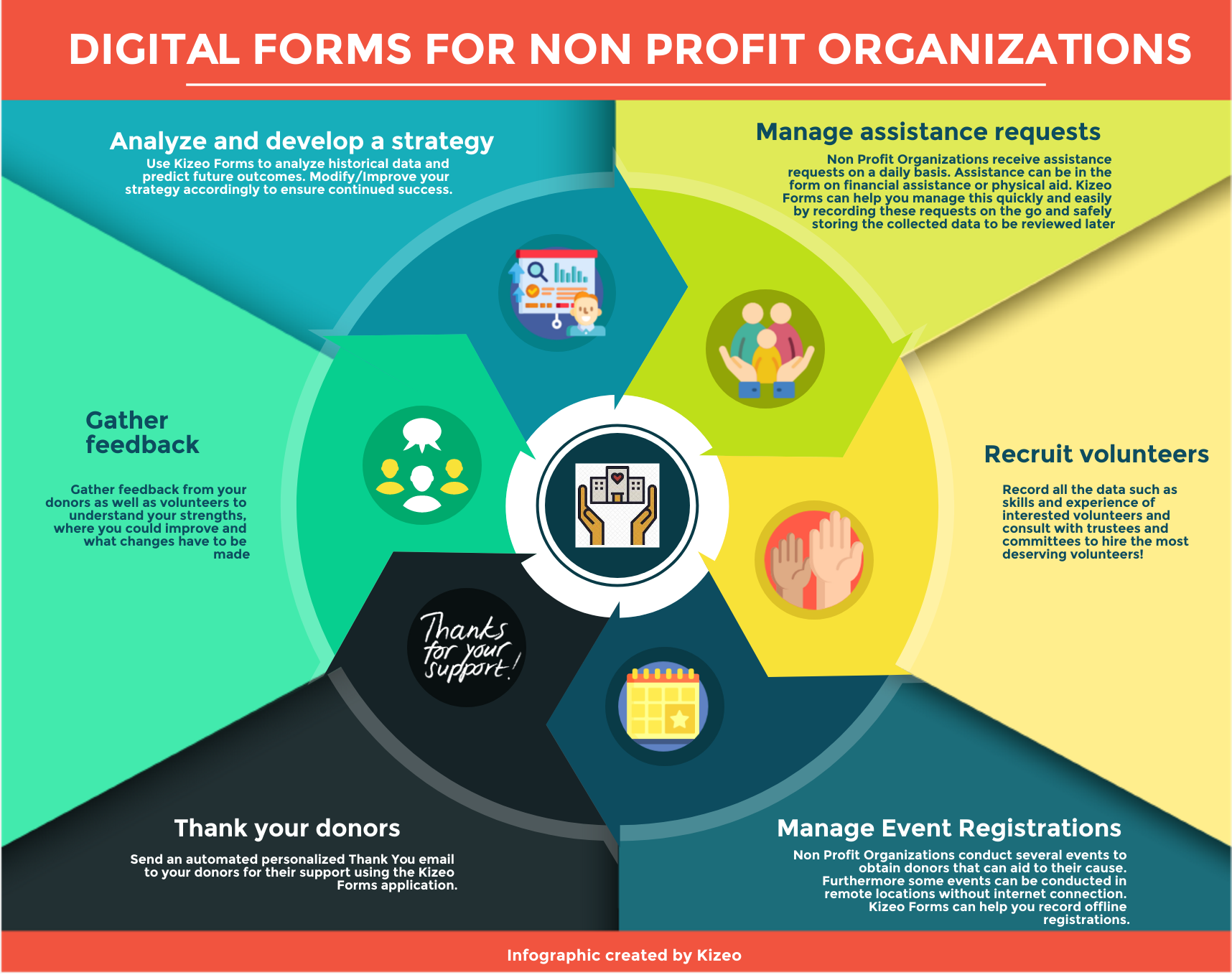 Discover how Kizeo Forms can benefit Non-Profit Organizations
Manage Assistance Requests

Receiving assistance requests in the form of paper forms could highly inconvenience both the non-profit organization as well as the people sending the requests because of the time taken to read and sort through this. Kizeo Forms can digtize this process, help you consult with the right people in the team to ensure aid is obtained and delivered on time. Save time and reduce costs with the Kizeo Forms application!
Recruit Volunteers

Volunteers are the base for non-profit organizations and hiring the right ones is highly essential. Kizeo Forms can help you record the details of interested volunteers and screen them and obtain the permission from the trustees and committees to ensure that you hire the perfect team member
Manage Registrations

Obtaining as many donor registrations as possible is the goal for any non-profit organisation. Events are a key place to obtain several donor registrations. Some events are conducted in remote locations without an internet connection. Kizeo Forms can help you record all the details of interested donors even when you don't have a connection. The data can further be integrated with your CRM.
Thank your Donors

You can thank all your donors by creating a personalized thank you email from the Kizeo Forms online platform and make sure that when someone registers, an automatic thank you email is sent. You can also add attachments to your email such as a thank you card.
Gather feedback

You can create a feedback form to collect feedback from all stakeholders to study the performance and understand your key strengths and weaknesses. It can also provide key information on where you can improve and help you strategize to achieve the desired results.
Analyze and develop a strategy

Kizeo Forms helps you collect data that can be further analyzed. Historical data can provide a sound understanding of how the business is functioning and help in predicting future outcomes. You can accordingly make changes in your processes to ensure future success.