Why say "yes" to mobile construction site monitoring?
In the construction sector, it is essential to closely monitor ongoing operations. Therefore, there are specific work methodologies for each operation. On one hand, to guarantee the quality of the delivered works and on the other hand to ensure the safety of the site. Although necessary, these work methods present many obstacles to productivity: use of forms or paper documents, handwritten entry of the operations carried out, writing of recurrent reports. It is naturally up to us to ask ourselves the following question:
How do I create my mobile reports?
The answer is in the question!
Part of the answer is in your pocket. Sure, I'm talking about your smartphone. Just add this powerful application to your site management software on Ipad or tablet. You will therefore have a particularly valuable tool to:
Guarantee a high-quality documentation by eliminating input errors,

Avoid unnecessary commutes for your employees by instructing them precisely where to intervene,

Centralize all your documents (Site supervision report, Timesheet etc...) in your pocket.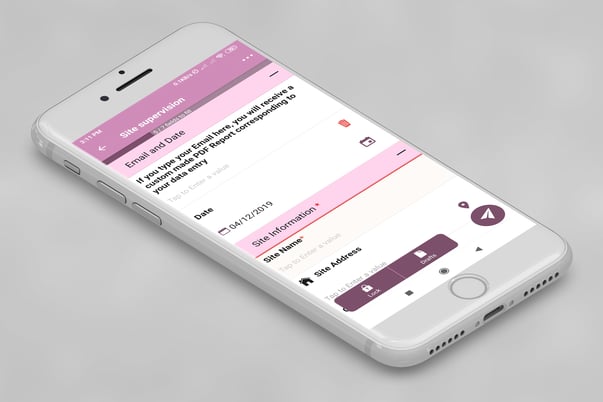 Create your Kizeo Forms account
55,000 people are in favour of the construction site management application on Ipad
The objective of Kizeo Forms is simple, to allow professionals in a mobile situation (craftsmen, plumbers, electricians...) to save time and money. To do this, we have developed a site management application on Ipad, on Android tablet, allowing us to digitalize:
Security visits

Equipment inspection etc.
On the operating side, Kizeo Forms is equipped with:
A web platform to create the forms you need,

A mobile application for entering and collecting data, even without an internet connection.
It is because we know that a construction site activities is primarily done from the field, that we have developed many features that are essential to you. For example, we can integrate photographs, geolocation or audio into your reports. However, we know that there is very little point in simply collecting data. That's why Kizeo Forms formats your data as a customized report to match your business format.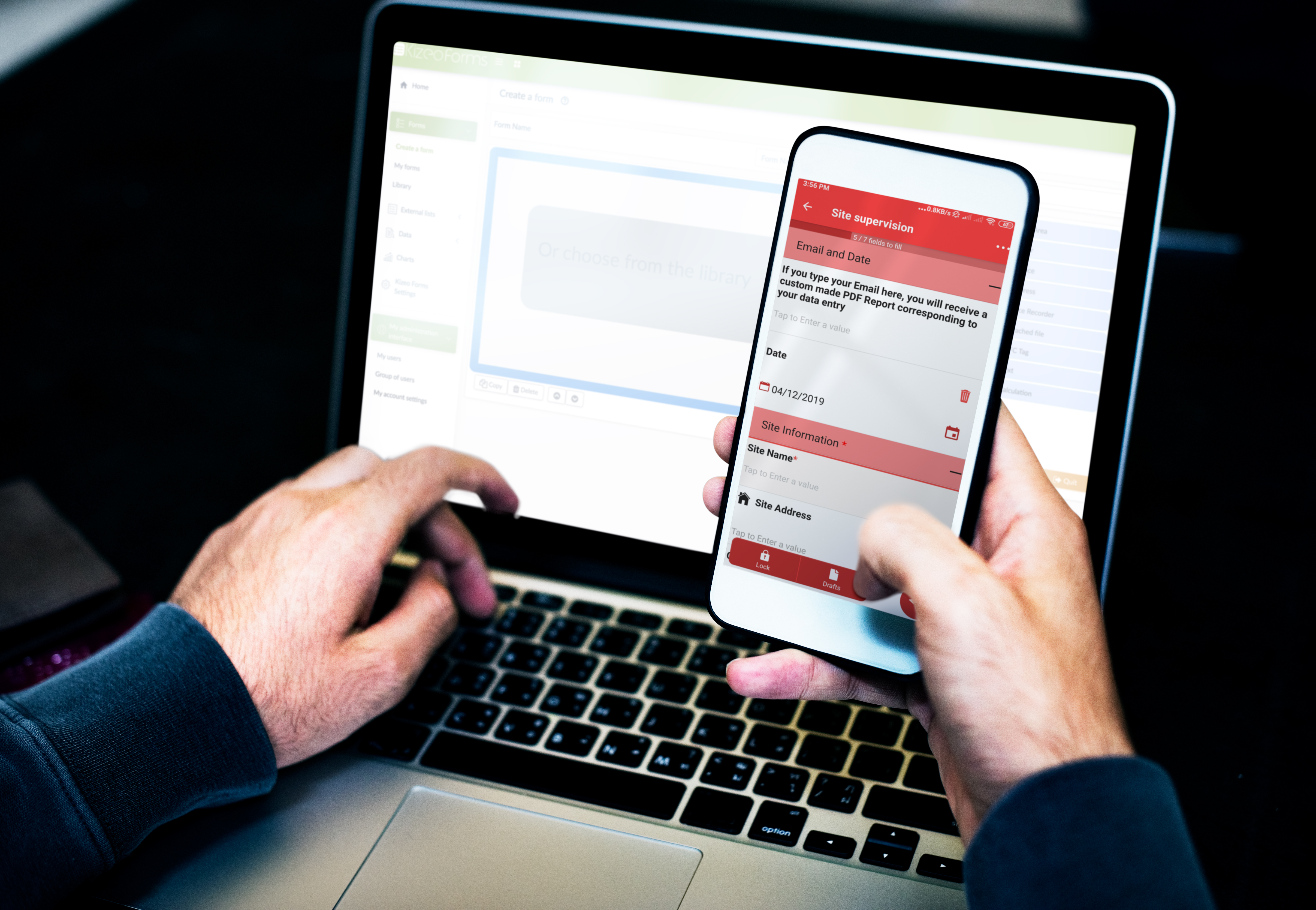 Finally, your entered data will be stored in your personal history, so that it can be accessed anywhere and anytime in a matter of seconds.
Learn more about Kizeo Forms for construction through these articles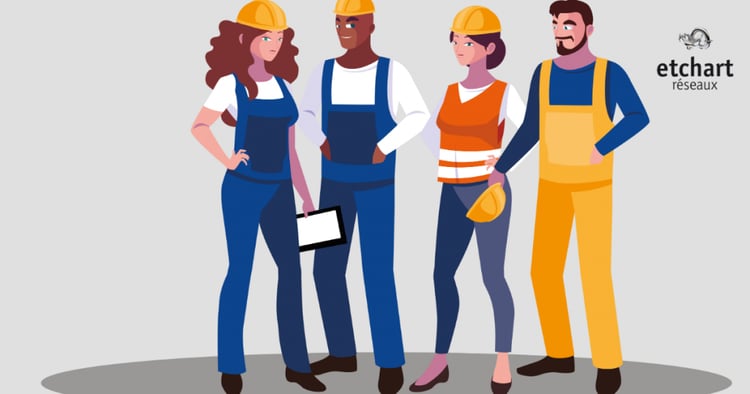 31/10/2019
How to digitalize your daily construction site progress reports?
In this case study, Anne-Cécile, Head of Enterprise Project Deployment, explains the reasons that led Etchart réseaux to choose Kizeo Forms to digitalize its daily progress reports on construction site work. A multidisciplinary group that is expanding...
Read more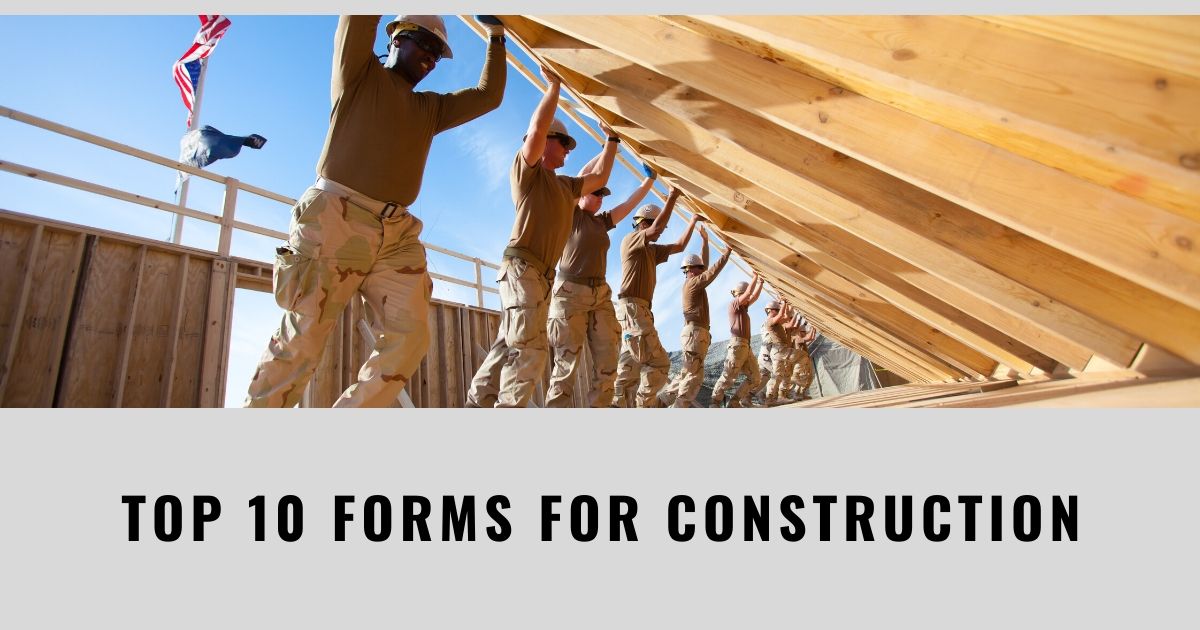 13/11/2019
Top 10 mobile forms for the construction industry
For the construction industry, the transmission of information from the field is one of the key activities. Through this article learn about the most used mobile forms for the construction industry and how to create them using the Kizeo Forms app....
Read more