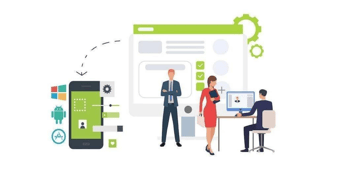 Automating data collection is gaining importance each day. Companies are increasingly automating their timesheets, safety reports, inspections, service reports etc. This automation is done by collecting data on the go from a mobile device or tablet. By automating these reports they save a lot of time and increase workforce efficiency.
There are several mobile forms applications available to help you automate processes. Kizeo Forms and GoCanvas are one among the popular forms automation tools. Through this article learn about the similarities and differences among the apps and make an informed choice.
Kizeo Forms vs. GoCanvas: Similarities and differences*
Both Kizeo Forms and GoCanvas offer several smart functionalities. They each offer a simple form builder, offline data collection, pdf reports, workflows, automatic geolocation and more! With Kizeo Forms you can benefit from several functionalities that aren't available with the GoCanvas solution.
This includes recording audio, scanning NFC tags and a sketch field that can automatically add information within your table. Furthermore, with GoCanvas you can only export custom reports in the PDF format. This could be restrictive to several businesses. With Kizeo Forms you can export data in the PDF, word and excel formats.
Pricing*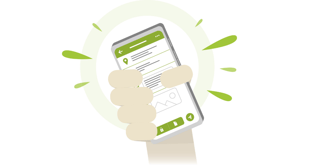 Pricing is a major factor in any purchasing decision, comparing these two mobile forms solution is important before making your choice.
When it comes to a free trial the GoCanvas platform is limited to a single user. With Kizeo Forms you can test all the functionalities for free for a period of 15 days. You can add up to 10 users to ensure your team members approve of the solution.
With Kizeo Forms you can benefit from all the functionalities for a price of 9.9 euro/ month/ user billed annually. The GoCanvas platform costs approximately 365% more and is priced at $55 / user / month billed annually without any advanced integrations.
*Information as of August 2020
With Kizeo Forms you can automate any process you desire with ease and at a reasonable price. With our ROI calculator you have the ability to check how much time and money you can save. All you have to do is enter the number of field employees present at your enterprise.