The farm business is certainly not for the faint of heart, to say the least. There are a variety of aspects involved that must be measured and controlled very precisely in order for success to be attained and, subsequently, maintained. Managing a myriad of equipment, crops, animals, and people all at the same time is no small feat. The farm equipment must be kept in top working condition, crops' growth must be consistently regulated, and animals' health and well being must be ensured. Plus, on top of all of that, the daily operations of the team working for you need to be supervised, and ever-changing regulations need to be kept up with and followed as well. Pshhh…IS THAT ALL?! That's a lot to handle without any technological assistance if you ask us.

Well, maybe you don't HAVE to handle it without any technological assistance. Hmm. We think you could use a tech-savvy ally out there in the field, holding down the fort (or the farm, we should say). That's where the Kizeo Forms app comes in. No need to put any more strain on those exhausted farm-weary feet. Let Kizeo handle the fieldwork for you!
Kizeo Forms is a mobile forms app that just so happens to offer everything you need to manage your farm efficiently and successfully! Our digital solution can help you create an all in one data collection app for your agriculture business. You can create that custom app by using our super user-friendly drag and drop online form builder! What's more: you can fill in information with just the touch of a button on your mobile device or tablet! Then, you can share your collected data with its desired recipients, no matter the physical distance separating you from them.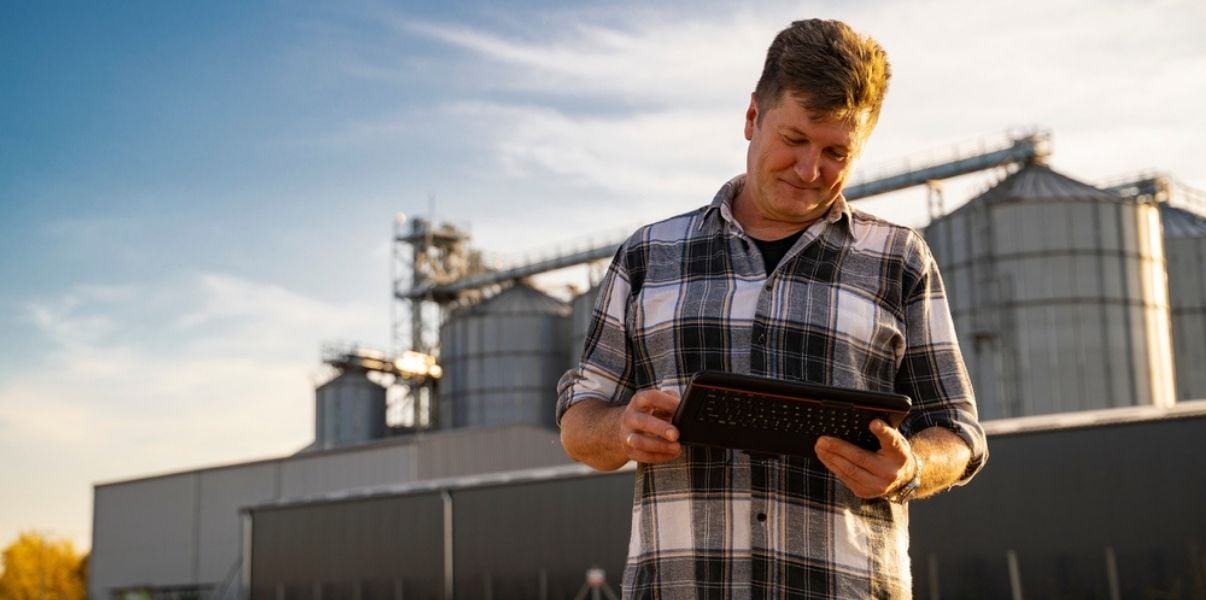 Let us familiarise you with what our mobile forms actually are, and elaborate more on how the Kizeo forms app can increase productivity and boost the quality of your farm business.
What exactly ARE mobile forms?
Mobile forms can be designed on your computer and then filled out on any mobile device. Our form builder app offers a variety of form templates for you to use as a foundation, and you can customise them to fit your needs and/or the needs of your farming business.
Which features will serve as my largest assets when it comes to farm management?
Images: Use the Kizeo Forms images feature to take pictures of your harvests and annotate any damages they may have undergone due to weather, etc. You can also do the same when it comes to documenting farm equipment and the health of your animals.


Offline Mode: Our forms app's convenient offline mode feature will allow you to fill out forms and collect data from even the most remote locations! No Internet access out in the field? No problem; with Kizeo Forms, you can still work from out there regardless!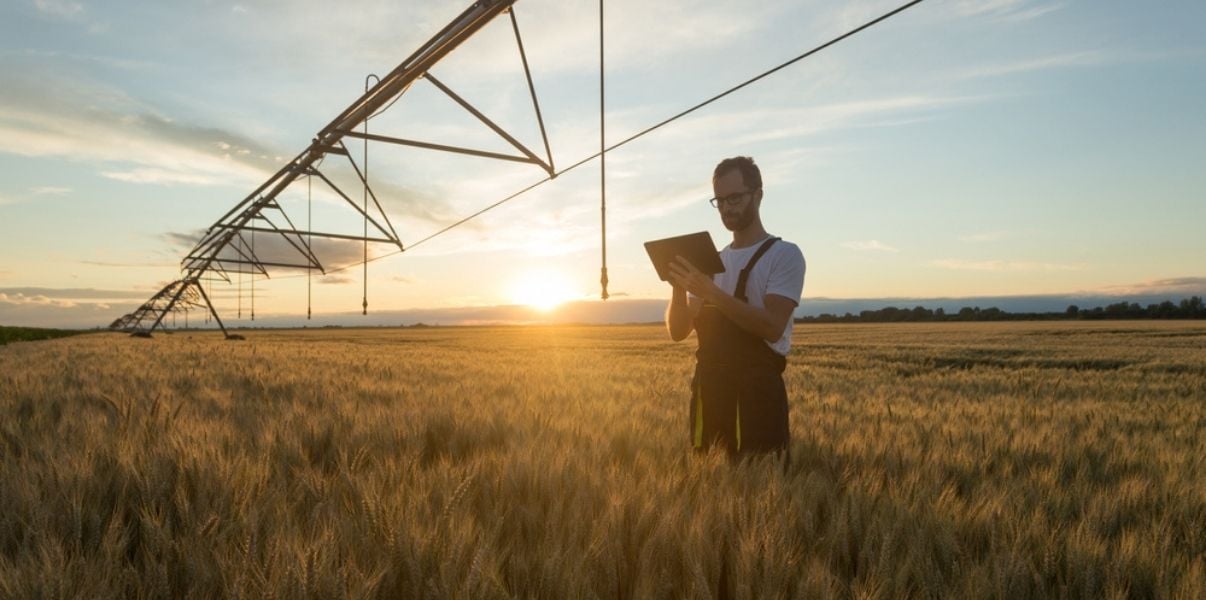 Geolocation: With a single tap, take advantage of our geolocation feature, and log the exact field locations where there's still work to be done, the exact locations of specific farm equipment, and/or where exactly you might find certain animals being referred to in reports. Troubleshooting has never been easier!


Checklists: Collect data, manage teams and tasks, and reduce mistakes by utilising Kizeo's handy checklists. Create custom checklists through our forms app in order to help you and your team keep track of everything that needs to be done, ensuring that there won't be anything lost in the shuffle. Plus, by using our checklists for data collection, you'll be able to gather crucial information regarding business planning and management, risk management, and marketing and labelling.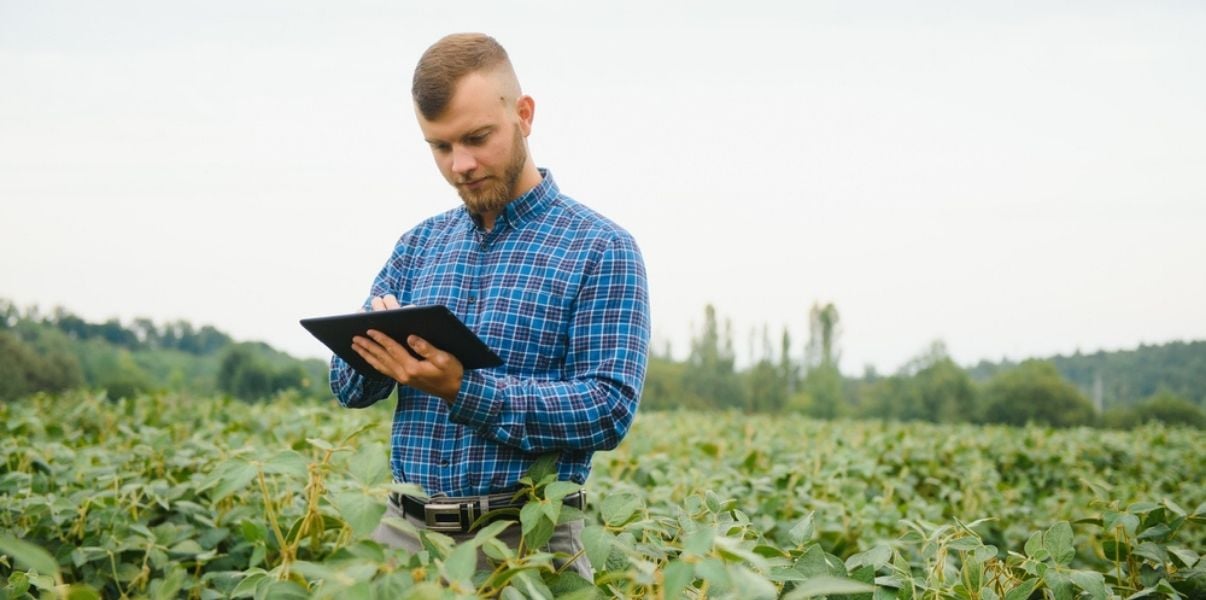 Feeling tempted, but still not 100% convinced? Not to worry! If you're thinking our forms app might serve your farming business but you want to test it out first to be sure, by visiting the Kizeo Forms website, you can schedule your free trial today! You'll be able to give Kizeo a go, FOR FREE, for 15 days, and familiarise yourself with our mobile forms and their unmatched smart features. See for yourself how Kizeo Forms can serve as your all-in-one mobile forms app for farm management.

You'll be able to experience it firsthand: mobile forms are a farm's best friend.
---
Do not hesitate to leave your comments !
We are available to answer your questions, suggestions, remarks, etc