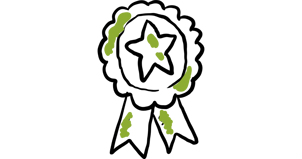 Quality management is essential to ensure high quality standards across various products and standards. It is essential across all industries and is specific for each industry. Several companies still use paper to perform their quality audits.
There are several issues associated with paper forms. It leads to manual errors, loss of data, time lost re-entering data etc. Furthermore it lacks smart functionalities like automatic calculations, real-time transfer and more!
Using a quality control checklist app will help you ease and accelerate your quality inspections. There are several apps to choose from. Through this article, learn why Kizeo Forms is the ideal app for all your quality inspections.
Kizeo Forms to create a Quality control checklist app
Kizeo Forms is a mobile forms app that helps you create a digital checklist with several smart elements and powerful features. You can use your mobile devices to send data in real time. This will help you assure quality, detect problems and take corrective actions.
You can easily determine and check product quality and assure it meets the defined standards.
The app is extremely flexible and 100% customisable. Further more, there are several inspection templates available for you to edit. You can also create your own tailored to your needs.
Create your inspection forms with our drag and drop form builder. This includes functions such as digital signature, checklists, photos, tables, automatic calculation etc. You can also define several visibility conditions to make certain fields appear based on your form responses.

Once your checklists is created, the quality team can fill out the form from their mobile device. They can do so even without an internet connection. Once they tap on submit, a report is automatically generated. The data is sent to the right person at the right time.

This is done thanks to our e-mail scenarios option. With this option, you can define several conditions based on which different e-mails are sent to different people. Your inspection reports is transferred in the form of customisable pdf/word/excel reports attached to your emails.
Furthermore, you can define workflows to automate processes and integrate the data to various software using our API. It is the perfect app to automate all your business processes. Thanks to Kizeo Forms, you can centralise your information, gain visibility and ensure consistent quality.
Our customers guarantee the benefits
"The impact of Kizeo Forms on our daily work is undeniable. By using Kizeo Forms, we have been able to expand our field of activity and deploy quality in areas or services where we are not yet operating. For the quality department, this represents approximately 15 hours of time saving per week thanks to Kizeo, while expanding our field of action! The arrival of Kizeo Forms was on the whole very well received by the employees. We always try to create the forms in the most playful and ergonomic way possible. With Kizeo Forms, we have created a form that performs the same function of monitoring quality control results. Employees now enter information for the day in less than 5 minutes, and everything is automatically sent and archived. A lot more people volunteer to fill the digital form than those who came to write on the little notebook." -Anthony Slimani, Manufacturing Quality Control Manager at OVH
You can also check out our ROI calculator to determine how much time and money you can save for your business.
The app has a free trial period of 15 days that includes all functionalities and helps you add up-to 10 users. Test for yourself and discover the various benefits it can bring to your business.