One of the inefficiencies organisations should consider working on are paper-based surveys, inspections, forms, and reports. Apart from being time-consuming, they can get easily lost and might be hard to read. All of these things contribute to a disorganised safety plan.

Mobile forms are an efficient alternative to solve this problem. They provide a simple way to collect precise information, which is available to employees at any time. Kizeo Forms has noticed this and provides the perfect tool to reduce workplace risks in your organisation. Read on to find out how!
With Kizeo Forms, site surveys don't have to be a headache anymore. Checking for wet floors, hazardous cables, or other dangers is now very simple with Kizeos' mobile forms app. Through its list asset and slider feature, inspectors will be able to easily assess workplace safety conditions. Being able to do so in a precise and fast way will motivate them to conduct safety inspections periodically.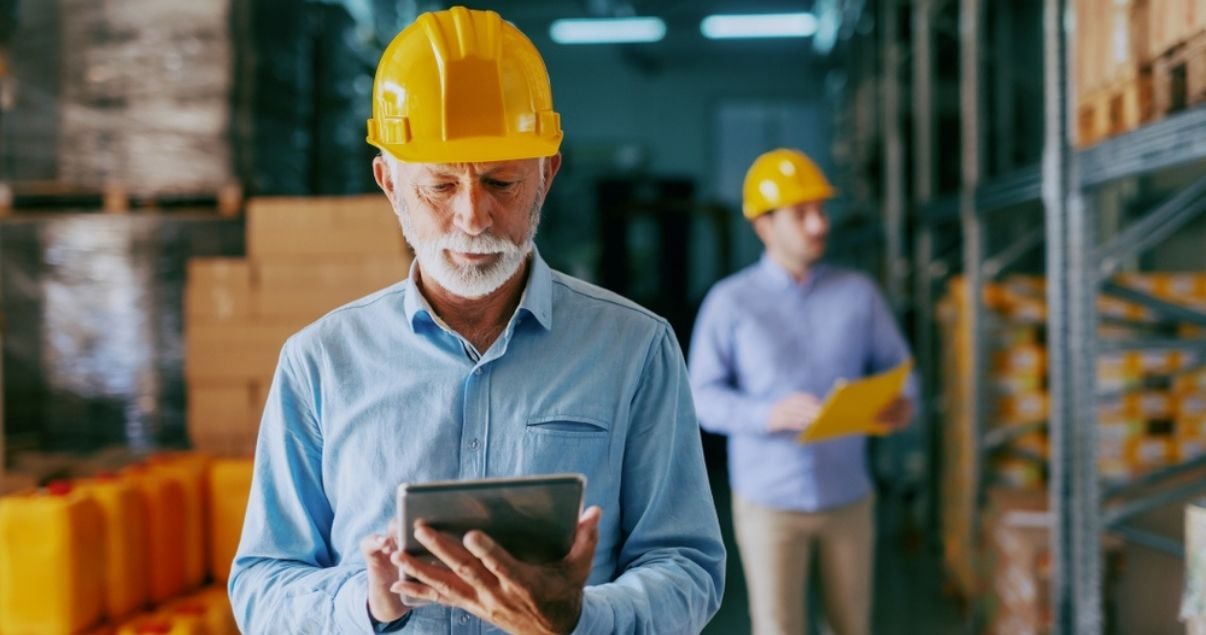 In addition to assessing workplace conditions, inspectors can also evaluate the use of personal protective equipment. Knowing if workers are making proper use of protection elements (or not), is key to guaranteeing a safe work environment. By counting on this information, safe departments can then build safety plans, if it were necessary.

Digital forms play a major role in performing these evaluations. Kizeo Forms, for example, allows its users to include pictures in their forms, and take advantage of its choice element. Both features will make inspection reports easier to understand, while also providing detailed and precise information.
Improve incident management
If you don't know which are the risks you should tackle, then how will you prevent accidents from happening?

Through Kizeo Forms, team members will be able to report on accidents and hazards, in real-time, and in a fully detailed way. This will allow you to keep track of recurring incidents. Counting on this data is fundamental when aiming to reduce threats. Safety plans can be improved by including the information provided by employees.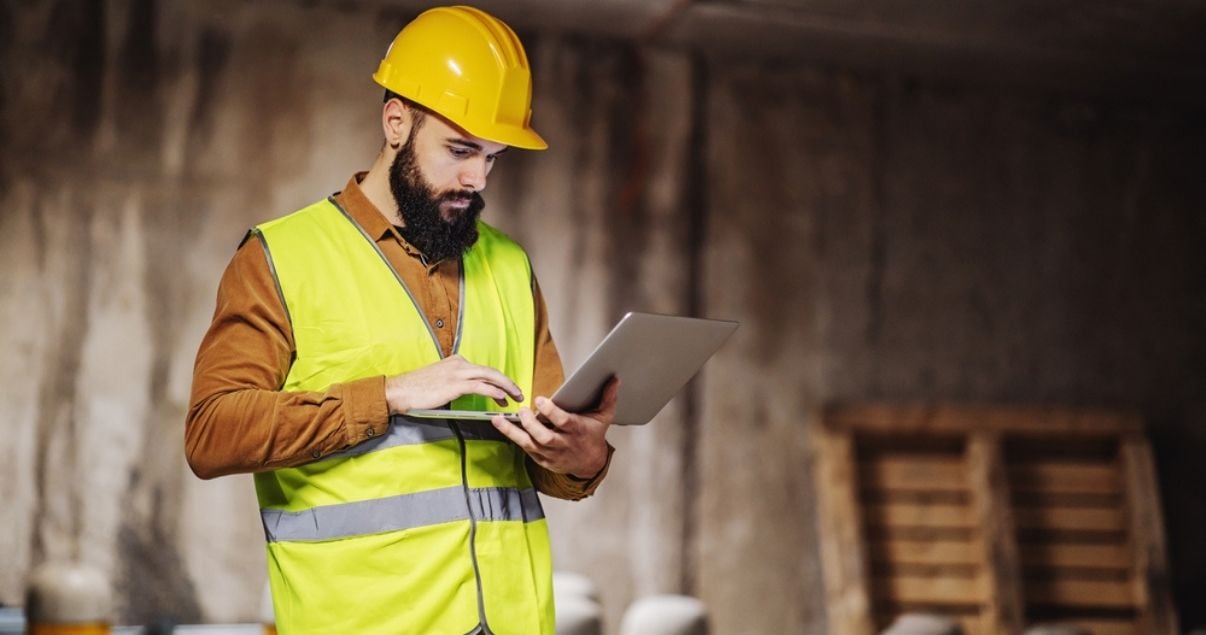 Additionally, Kizeo Forms allows its users to share data instantly. This helps employees alert the necessary teams to evaluate specific accidents, and put in place measures to mitigate their effects. This wouldn't be possible if organisations continued to work with paper forms. Through the time saved with the use of digital forms, incidents can be controlled in a better way, and properly recorded to prevent them from happening again.

A very interesting feature Kizeo Forms' solution includes is voice recordings. Through them, testimonials can be recorded on-site. This way, witnesses can provide essential information to deal with accidents and minimise the chances of them happening again.

Track employee adherence to safety guidelines
Every organisation counts on strict procedures and specific safety guidelines to prevent labour risks. Making sure employees comply with these standards is key to minimising workplace threats.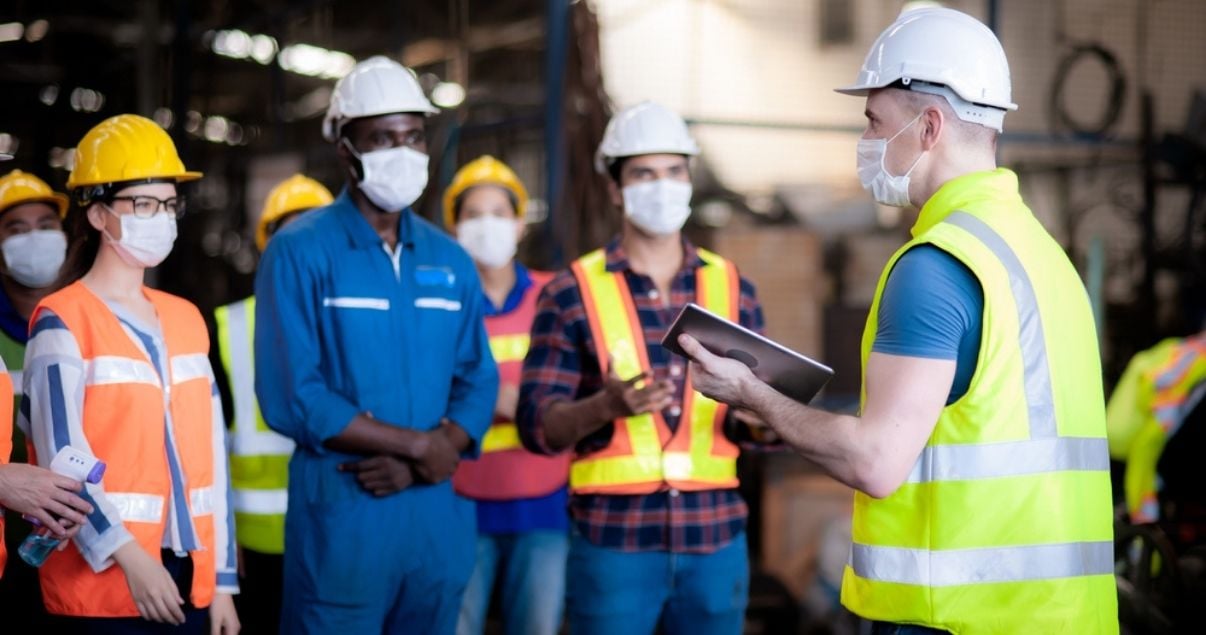 A very effective way to verify employees' adherence to safety measures is by completing daily reports. Outlining any anomalies or inconsistencies with organisational guidelines will help you identify patterns. Then, by analysing all of the data collected, you will be able to decide which are the necessary measures to be taken.
Some common uses
As we've seen, Kizeo Forms can be a great ally when it comes to minimising organisational risks. This form builder app is versatile and will allow each user to create tailor-made forms at any time. As an example, these are some common forms that can be created:
Near-accident report
Checklist of materials
Survey regarding PPE usage
Accident report
Medical reports of workers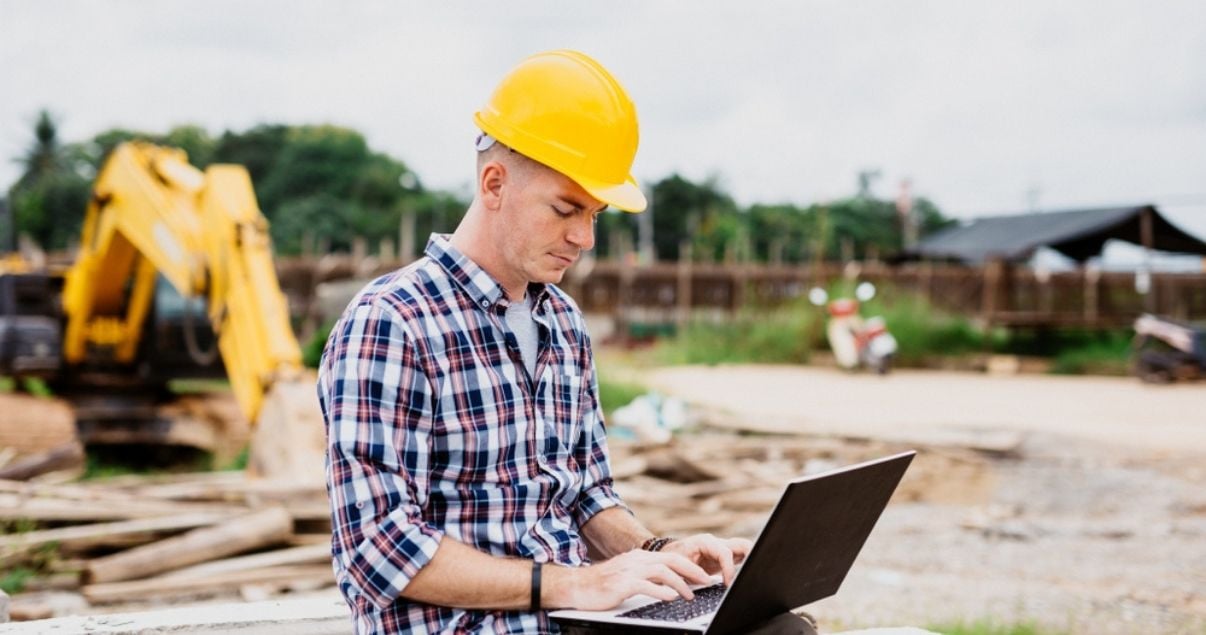 Also, these are some of our users' favourite features, which you might find useful while assessing your organisations' safety:
Checklist option to fill a report quickly
Photo(s) to illustrate your report
Geolocation to locate the exact place of events
Kizeo Forms can contribute significantly to reducing workplace risks. Making the most of all of its features will allow your organisation to take its incident number to a minimum. Lists, images, geolocation, slider bars, and many more features will simplify how you look out for your employees.
If you are interested in taking organisational safety to the next level, visit our website and find out more. Kizeo Forms is ready to help you out, don't miss out on the opportunity!
---
Do not hesitate to leave your comments !
We are available to answer your questions, suggestions, remarks, etc