Importance of waterproofing inspections
Waterproofing is the process of making building surfaces water-resistant to protect structures from water infiltration. It is imperative to waterproof buildings to prevent damage such as insect infestation and mold. It could also result in other major defects such as concrete cancer.
Improper waterproofing can result in mishaps and risks. It is important to determine that a structure complies with waterproofing requirements and standards. This helps ensure workplace health and safety as well as safety in every other building.
Benefits of a waterproofing inspection app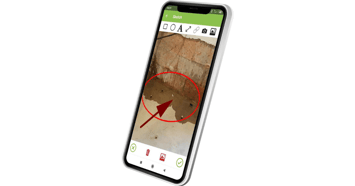 Using the Kizeo Forms solution to manage water proofing inspections help you manage the entire inspection process. This includes process to train, observe, monitor, record and report.
Below are some examples of what you can do with the Kizeo Forms app:
Record contact information and schedule meetings
Perform simple site inspections by creating an inspection checklist. Perform inspections in all areas of the building including basement, crawl space areas, drainage systems and more
Recognise issues and take immediate corrective actions once the inspection form is filled out. For example, note issues such as peeling paint, mold, rust, cracked walls, saggy floors, rot etc. Take immediate measures to avoid damage and prevent wet areas.
Conduct soil & water tests to determine the right product suitability to address issues.
Once the waterproofing is done, conduct regular inspections to ensure proper functioning and avoid mishaps.
Steps to get started with the Kizeo Forms waterproofing inspection app:
Kizeo Forms offers a free trial period for a period of 15 days. You can test all the functionalities for free along with the addition of 10 users. Just follow these simple steps: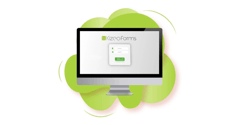 Create a free trial account where you can add up-to 10 users and test unlimited functionalities

Create your waterproofing form on the online platform, add users, create email scenarios and custom reports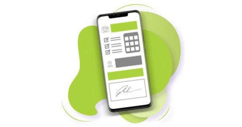 Download the Kizeo Forms mobile app and fill out the form. Benefit from the offline mode.
The data collected can be recovered on the online platform. This data can further be analysed and integrated to different software, CRM and ERP with our API.
What our customers have to say..
"We use Kizeo Forms every day in our business. I am an advocate for Kizeo Forms within the UK and I am championing its implementation within all areas of the business within the UK. At the moment, we have completed 6222 forms and there are 49 types of forms. I have created all the forms we use currently. All levels of the organisation make use of the forms from operators on site to directors. This transition has been great and people are getting excited and realising the benefits." - Gianluca Di Fruscia, Bouygues Energies & Services Solutions