Must have features for a timesheet application for android and iPhone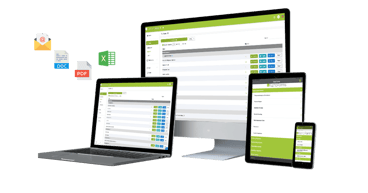 Mobility is key to all business in today's world. One should be able to download the timesheet application for android and iPhone to be able to fill them out on their mobile device. Gartner HR Survey Reveals that 41% of Employees are likely to work remotely at least some of the time post coronavirus pandemic. It is therefore essential to be able to offer mobility in filling out timesheets.
The must have features for a timesheet are:
Real-time information: This is a key feature to record exact hours of hours worked. To collect real time information, it is important to note the exact time of form filling.

Expense reports: A timesheet application for android & iPhone must provide the ability to attach invoices. By doing so, you can get expenses approved and processed on time. Reimbursements can

be processed

automatically

!



Efficiency analysis: A continuous analysis of data is necessary to predict growth. With the timesheet app, you should be able to check hours spent on a task. This can help in analysing over time, costs and determine employee & team efficiency.


Integration: With mobility it is important that employees can fill out the timesheet from

multiple

devices

. Be it a tablet, mobile or desktop, something for everyone. Furthermore, it should also provide integration facilities to

multiple

business platforms.
Kizeo Forms timesheet application for android and iPhone to simplify time tracking The abundant functionalities of the Kizeo Forms app makes it the ideal timesheet app for employees .
Some key features of this timesheet app are:
Adding the precise date, time and location
The app can help in recording hours worked, overtime and leave requests. You can automate calculations and ensure you collect reliable information!
Attach invoices and expenses
Attach invoices and get them approved by your manager and processes by the accounts team. This can help you process all expenses in real time instead of waiting till the end of the month. With the Kizeo Forms app, you can add photos of the invoice and add a digital signature option for approvals.
Add digital signatures and send reports via email
Authenticate your timesheet with the digital signature option. Once the form is filled out, it can be sent to your manager automatically via email. The manager can quickly have a look to accept or deny any approvals.
Kizeo Forms also offers several other options to help you create your custom forms.
A template to help you get started
Thanks to Kizeo Forms, you can check out the library of template forms at no additional cost. You can create your own form or use our template forms as an inspiration.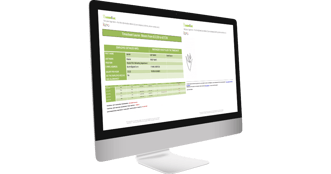 Simple steps to create your timesheet:
Start your free trial: Sign up for the free 15 day trial to test all the functionalities of the app. You can add up-to 10 users and test the app as a team.

Create your timesheet: You can create your timesheet using our online form builder. You can also choose the template from our forms library.


Fill out your timesheet: Download the Kizeo Forms timesheet application for android and iPhone

. Fill out your form from any location. You can also fill out your form from the online platform.



Analyse the data collected: You cana analyse the data collected on the web platform. Determine employee and workforce efficiency to make key decisions.
A study by the American payroll association shows that by adopting an automated time and attendance system, companies can save upto 4% of their annual payroll expenses.