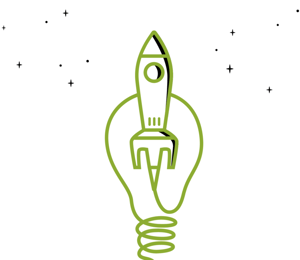 With the latest digital transformation boom, several companies are thinking of putting in place a digital strategy. It has been proven as a key driver toward growth and also provides a competitive advantage.
Moving towards digital transformation comes with a lot of risks but not going digital comes with even more risks.
Digitally transformed businesses are expected to account for more than half of the GDP by 2023, or $53.3 trillion (IDC, 2020).
What happens if you don't opt for digitalisation?
Become Irrelevant:
Most of the companies struggled during the COVID19 situation because they failed to go digital. The companies that had embraced digital transformation were able to adapt and avoid the losses. It is always important for companies to have a long term plan oriented toward digital transformation.
Lesser ROI and workforce efficiency:
The use of digital tools in various business processes can help cut costs and save time. A simple example is a form filled out on paper takes a longer time to be processed than if done digitally. Even small, short-term actions such as digitisation deliver a lot of value and can sometimes cut costs by 50%.
The use of mobility tools increases efficiency and improves transparency. Going digital has already proven to increase cost-effectiveness in several businesses.
A Gartner study found that 67% of senior executives see the urgency of digitalisation.
No improvement measures via data analytics
Data is the most important asset for a company. It is the only means of analysing information and putting in place improvement measures. This is true for consumer data as well as internal company data. A digital analytics tool can provide immense analytics and strategies to implement and can help you set them up in minutes.
These intelligence reports are necessary to identify anomalies, improve the quality of the products and services and thereby improve revenue.
Competitors gain a competitive advantage
Successful digital transformation strategies implemented by competitors help them stay ahead in the market. This is because they have been able to cut costs and improve efficiency. To add to this, they also have market intelligence over their competitors.
A study by IFS has shown that organisations that adapt to the digital world are 20% more profitable.
Increase in costs
Many companies believe that going digital is a more expensive process. This is however not true. The initial investment to go digital comes with costs. However, it also eliminates expenses by improvements in workforce efficiency and time gained.
Companies that do not go digital spend a lot of money to advance their business. This is because they don't have the necessary business intelligence analytics. There is no proper concrete element for these businesses to guide them through a direction that involves lesser risks.
Digitization now touches up to 98% of the economy.
Bad customer experiences
Customers are king and should be treated exactly like one! A happy customer is the only guaranteed success for any company.
Without going digital, you cannot put in place automated systems that can help you respond to customers. These responses can be provided through different means be it social media, calls, emails etc and in real-time. Resolution of customer issues becomes much simpler once you go digital.
The customers also have more trust in a company that has implemented a successful digital strategy. To ensure the proper success of an organisation, digital must be included at every level of the supply chain.
Want to go digital but don't know where to start?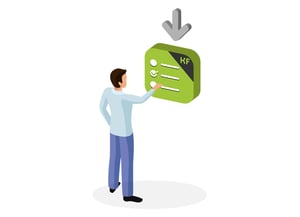 If you are stuck and are unable to properly plan out the digital transformation process, we have a solution for you. It is important to break down this process and implement it in steps. These small steps will already show you a glimpse of what you can achieve if you continue along.
To start off you can start to list out the various processes in the company and start digitizing them. It is also important to assign a leader that will ensure and measure the success of each process.
Next, you need to improve the information flow among various teams. The data has to be seamlessly transferred to the right stakeholders.
A tool like Kizeo Forms can be ideal to take you through these first steps without any hassle. As it's a no-code platform, you would not need any special technical knowledge to get started. It also provides the right amount of flexibility to mould to different situations.
To add to this, the solution offers data security to ensure that whatever is collected or stored is safe and available when necessary.
There is a free trial period available for a period of 2 weeks. During this period, you can test this solution along with 10 other colleagues.