GDPR (GENERAL DATA PROTECTION REGULATION) AT A GLIMPSE:
The 28 countries of the European Union (EU) will have to comply as of 25th May 2018 by providing an action plan to ensure implementation within a period of 3 years. The objective of GDPR is to establish rules within the EU to guarantee the protection of personal data of European citizens.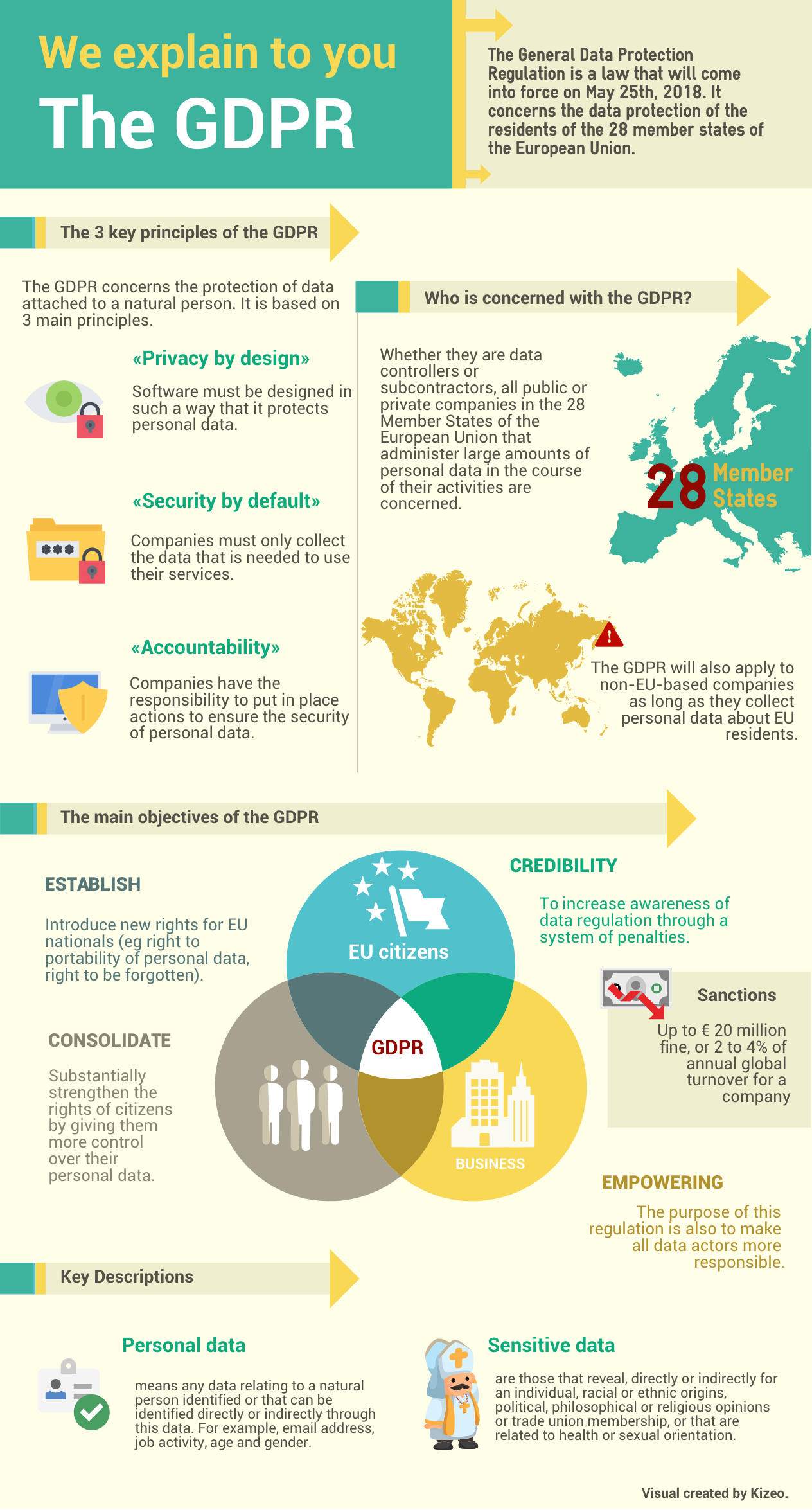 In the coming days, we will publish another article with all our recommendations for GDPR. By consulting with it, you will be able to easily identify all the tools we put at your disposal to help you comply with this new law.