If you are a field service professional,

data collection

is a key component of your everyday activities. The use of paper forms can cause loss of time re-transcribing collected information.
There is also a lack of security and decentralised information. The use of digital forms is gaining popularity allowing field personnel. It allows you to create inspection forms and fill them out from a mobile device.
Common challenges faced by field personnel with inspections:
Finding a solution that fits every usage
Lack of consistency
Unable to meet compliance
Inaccurate results
Loss of information
Solutions to complicated or technical to put in place.
Benefits of a mobile inspection app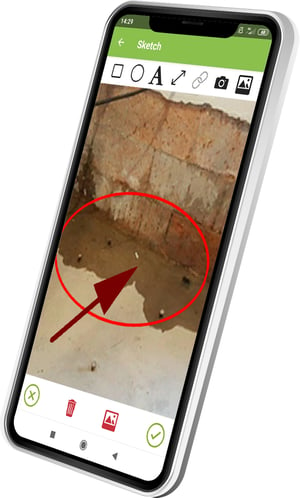 A mobile app can help you simplify the inspection process and enable a proper flow of information among your teams.
Through inspection software like Kizeo Forms you can easily create forms by dragging and dropping several elements. You can easily create inspection checklists, PPE checks, safety checks and a lot more.
Furthermore, you can guarantee proper inspection management by adding users of various levels. These levels include an admin, group leader or a simple basic user. This ensures that you can manage teams more efficiently.
The data can be easily filled out from the mobile app even without an internet connection. This is a great benefit for field professionals.
The completed inspection can also generate custom inspection reports in various formats. These reports can then be sent automatically via email to multiple stakeholders.
There are several inspection solutions available making it difficult for you to choose. What makes Kizeo Forms stand out is its flexibility and simplicity. It is a no-code solution that can serve as an ideal and complete field inspection management app.
How to get started?
The Kizeo Forms solution can automate several processes and can serve as an ideal tool for companies trying to digitalise various processes.
In order to get started:
Identify and list out the various processes in the organisation
List out the various members and forms involved in each process
Create a free Kizeo Forms test account to test out the various smart functionalities
Add up to 10 users during the test period to ensure the users are happy with the various features
Define various levels of management
Start creating your digital forms
Create custom reports and email scenarios
Fill out the form from the mobile device and watch the magic happen!
"Every form we use in our daily business can be digitized in a simple and easy way by using Kizeo Forms. Kizeo Forms can yield up to 1000 pre-filled forms at a time, which helps us save time during the inspections." - Huug van Vossen, Reliability Engineer at Actemium.