During this last decade, new technologies have found different avenues to break new ground, especially in the corporate world. Thanks to technology, processes that until recently were carried out slowly, manually and with some failures, have now become automatic.
These actions have catapulted all those companies that have automated processes to achieve great success. Adoption of digitization in business models helps in increasing turnaround times and promotes customized service.
What is the digitalization of processes?
At a time when any service must be immediate and satisfactory, companies have taken advantage of new technologies to become more efficient to meet consumer expectations. The automation of processes has been key not only to become more efficient, but also to avoid a competitive lag.
The digital transformation of processes consists of adapting the processes of a company to the new digital environments. In addition, with process automation, all the information managed by a company becomes available digitally.
Benefits of the digital transformation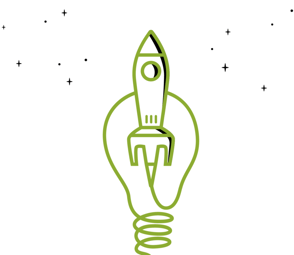 With the digitalization of processes, your company will find new opportunities and ways to make the work more effective. It promotes software development, supply chain management and increases the efficiency of business processes.
Better customer experience
Thanks to digitizing information and getting rid of manual processes, your company can ensure that customers have a much more satisfactory experience. Offering a faster, more convenient and effective service can be the key to gain the customer loyalty & company growth.
In addition, the digitalization of processes is practically mandatory. It has been proven that the survival of companies depends on their ability to adapt to the environment. Those that do not do so, end up being left behind.
The saying "Renew or die" is today more relevant than ever.
Enterprise mobility
The digitalization of processes means a consistent improvement in communication between work teams. Using digital tools capable of collecting information in situ, sending reports and creating work orders, allows you to implement enterprise mobility in your company efficiently and successfully.
Digitalizing the processes of your company, means being able to recreate the physical workplace on a mobile device. By doing so, workers can perform the same tasks from any location and in a much faster way.
Faster and more productive processes
In the day-to-day life of any company, there are several tasks that take up too much time and are not very productive. Administrative tasks do not represent any added value for the company, and take up a large part of the time invested. It is these tasks that require digitalization in order to be more productive and to be able to invest that time in other activities.
With digitalization, it is possible to perform actions such as signing documentation, sending reports and even receiving and issuing purchase orders. This greatly shortens waiting times and streamlines the workflow, which directly increases productivity.
The time that was previously spent on tracking projects, warehouse inventories, service reports, controlling schedules is now greatly reduced. Using digital technologies allows streamlining communication between teams.
This way, the flow of work and information is improved thanks to the transfer of data in real time. This results in increased productivity and reduced costs. You no longer have to rely on traditional messaging channels to get information to your customers or partners.
In fact, making waiting times increasingly shorter is one of the most effective ways to increase your company's efficiency.
Process automation
Thanks to digitalization, many of your company's processes can be automated. From your mobile, it is possible to access important information, communicate with customers or resolve incidents. Processes such as the gathering of information in the field, inspections, audits, quality controls can be automated.
Furthermore, you can automate the creation and sending of reports from any location. This means a significant reduction in the time previously spent manually performing these types of tasks.
Secure and accessible information
Accessing the information generated every day in your company is now easier and safer. The recorded data remains stored in a system and you can consult and export it for your analysis. With this optimization, it is more difficult to lose information.
Fewer process errors
The digitalization of processes has also meant that companies have progressively fewer errors. If they do have errors, they can be identified and solved in time.
A clear example of this benefit can be seen in the technicians who use digital tools to collect data in real time on the field. This way, errors in data capture and in the generation of reports, budgets, work reports, etc. are avoided.
Increased employee motivation
Having tools that make your work easier and finding new and more effective ways to carry it out is extremely important. It can increase employee motivation by up to 40% and a is compelling reason to make the leap to digitalization.
How to digitalize processes?
To carry out the digitalization of processes in your company, you first need to analyse the current situation. Once this is clear, you will have to create a strategy that will allow you to take small steps towards digitalization.
To benefit from all the possible advantages of digitalization, it is important to have a team of experts. These experts must not only understand your needs, but also be interested in reliable and easy to implement technological tools such as Kizeo Forms.
Before making any changes, it is important to analyse the company's current relationship between departments. It is also important to analyse relations with suppliers and customers. This helps you identify the key points where digitalization can help you.
How Kizeo Forms can help in the digitalization of processes
Kizeo Forms is a solution that allows you to digitalize paper-based administrative processes. Automate processes such as inspections, audits, checklists, quality controls or work reports, among others.
With this custom tool it is possible to leverage digitally by automating the collection of information in real time. You can also the send data and generate customised reports. It can also be integrated with your company's internal systems free of charge.
This will make the flow of information even faster and more effective. Start digitalizing your company's processes with Kizeo Forms and increase productivity from the very first moment.