For people managing field services, every task such as assigning jobs to technicians, creating a report or tracking activities can be a challenge.
Field service management can be time-consuming and inefficient, and sometimes managers are forced to work more or less in the dark until they receive reports at the end of each day, if they are lucky.
In this context, field service management tools such as Kizeo Forms have been a great help in digitalising processes. But what should one take into account when it comes to achieving good field service management?
Tips for creating the best field service report
A field service management software (FSM) is a very valuable tool. It enables you to create and execute work orders, monitor and control the work of your field staff and suppliers, identify service needs, etc. However, there are some tips you should follow to achieve good field service management in your company.
First of all, you should take care of the image you give to your customers by dealing with them quickly and efficiently. Creating a quotation at the same time as you see a client, having the client sign and approve it instantly, or receiving the report of a field inspection within minutes, is a good way to convey effectiveness and speed up the workflow. All this is now possible thanks to field management software.
It is also crucial to ensure that the company is able to quickly identify and correct any issues and to be transparent to customers. For field service management to be effective, it is important to be constantly aware of field operations, to be able to receive a real-time report of the service performed and to send a copy to the customer via email.
In addition, real-time communication with field management software makes the work of field staff stand out by providing them with the equipment and technology that allows them to carry out their work much more efficiently.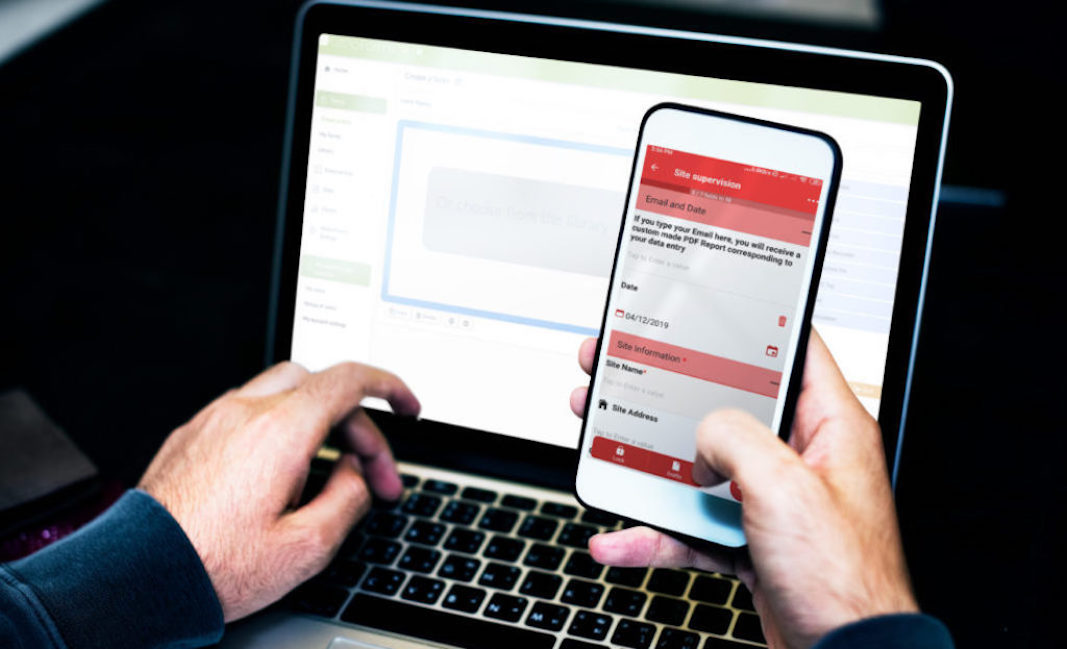 In this case, working with field management software that can be consulted on different devices and in real time can make it possible for field employees to get to the right place at the right time.
This would be impossible with traditional systems where communication is slow and inefficient. This is where digital transformation is no longer an idea, but something tangible and beneficial for companies.
Achieving good field service management also depends on continuous improvements in the whole process. To achieve this, it is necessary to have good traceability and centralised information. By having all your service information available, you will be able to create more comprehensive reports and analyse what your company can improve. This is the way to find the weak points of field service management to improve them progressively and make the company more productive every day.
Using field management software is also a way to be more effective in terms of information flow and work. In other words, it is the ideal tool to achieve the digitalisation of operational and administrative processes, as well as to make everyday tasks even more accurate and faster.
Planning, allocation, mobilisation and analysis of field service management
Planning is a key element in the management of field services. Every employee who is part of the field staff must have a schedule with all the work to be done.
In terms of task allocation, it is of great value to have a tool that allows you to manage field teams. For example, the secretary in the office can tell the technician that he has an installation to perform today. The technician receives the notification on his mobile or tablet, opens the form and receives the necessary information to carry out the service.
Field service management must be flexible. With specialised software integrated into mobile devices, it is possible to achieve this flexibility, so that, in the event of any unforeseen circumstance, the work can be reassigned to another technician.
As mentioned before, the analysis of the results is important to constantly improve and identify the weak points of the process. Therefore, it would be an advantage to have a platform where field staff can record all the information of each task immediately, so that the supervisor can analyse and correct any faults as quickly as possible.
How Kizeo Forms can help you create quality field service reports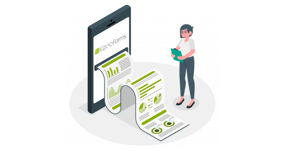 With Kizeo Forms, it is possible to implement a fully customised field service report. For example, create a digital job ticket, generate automated reports, assign tasks to field technicians and track the work done.
As a result, any loss of information will be avoided and the field staff will have a tool that allows them to do their job faster and report back to their superior in an instant, available at their fingertips.
All this is possible because Kizeo Forms is a cloud-based software, i.e. you do not have to install anything on your computer.
Its configuration is simple. From the computer, you create a form with intelligent fields (geolocation, electronic signature, barcode reader, etc.) and customise the associated report. The form is then assigned to the field staff, who will fill it via the mobile application. Next, an audit is carried out to check if the work has been done and both the collected data and the generated report are exported.