The international Fruit Attraction Trade Show, a fair dedicated to the agricultural sector, will celebrate its 10th anniversary from Tuesday 23 to Thursday 25 October 2018 in Madrid, Spain. The event will gather around 70,000 visitors from 120 different countries and will expose more than 1,600 companies. Fruit Attraction's motto "Where fresh produce & innovation meet" illustrates the sector's strong tendency towards innovation.
Smart Agro: The pavilion for technological solutions
We will present our Kizeo Forms product within the Smart Agro zone, dedicated to technological solutions for the fruit and vegetable industry. We will be located in booth number 7B10I where we will attend to visitors and present the professional solution for digitization and mobility, Kizeo Forms.
Visit the Kizeo team at stand number 7B10I in the Smart Agro area!
You can meet some members of our team: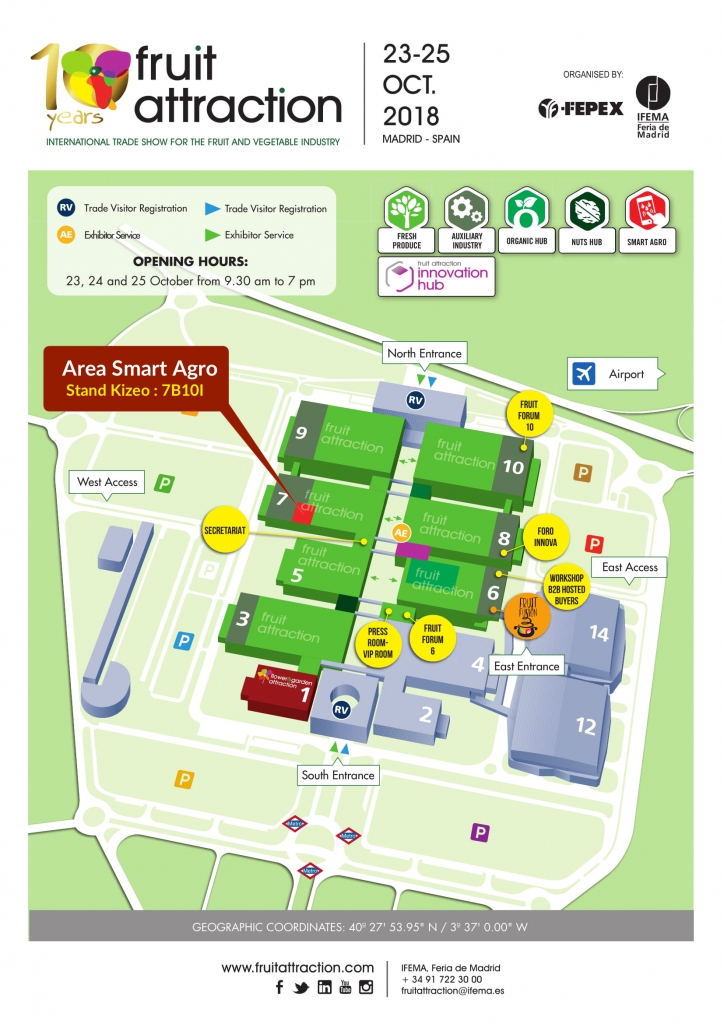 Conference presented by Kizeo in the Innova forum:
On Wednesday, September 24 at 11:30 AM, the Kizeo team will present a conference on the topic digitization in the agricultural sector at the Innova forum. We hope to meet you at the Innova forum!
The use of Kizeo Forms in the Agricutural Sector
Our presence at the Fruit Attraction trade show seemed essential to us since Kizeo Forms has become a key tool in the digitization process of several companies in the fruit and vegetable sector. It allows the collection of data directly from the field and a rigorous monitoring of the different stages of harvest, selection and transportation for farms such as the Michelle company, producer and exporter of pineapples.
With Kizeo Forms, we managed to get the company to have a report 5 times faster. Now, we can generate data from the field and obtain savings in time and paper usage and we can guarantee our customers that we will ensure quality.

César Suárez Rojas, Production and logistics manager at Michelle Company